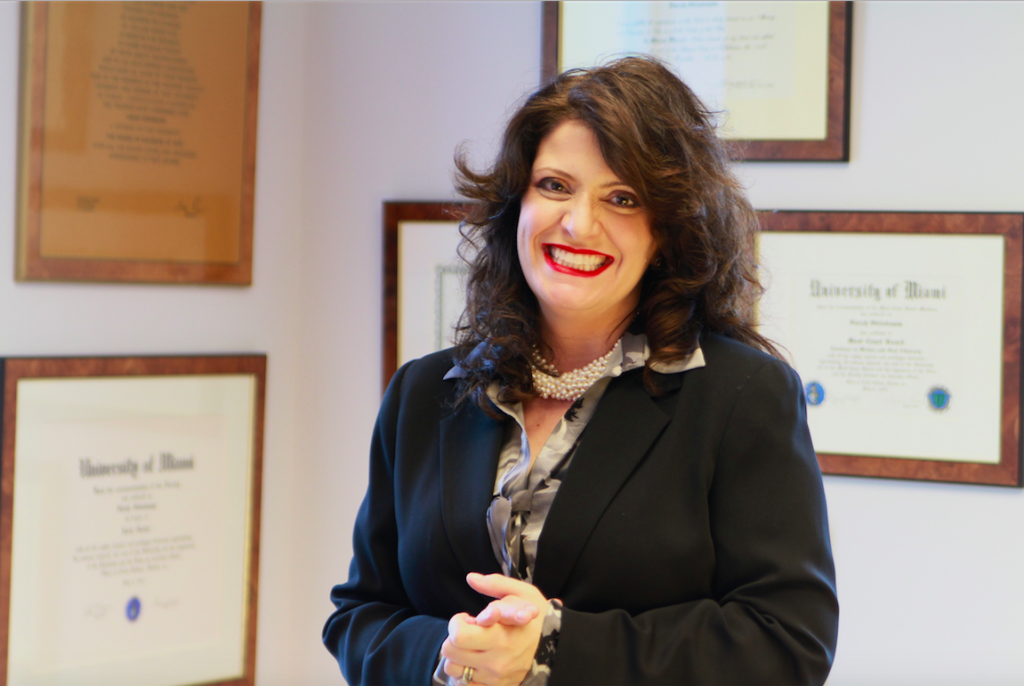 S arah Steinbaum handles all areas of civil litigation including professional, general and product liability. She has specialized her practice in the areas of professional liability work and first party claims with a concentration in medical malpractice, personal injury, civil, commercial, nursing home negligence and abuse cases.
Part of Sarah's specialization in these fields is the result of an extensive medical background. Ms. Steinbaum worked as a medical assistant for many years in a family practice physician's office in New York prior to studying law. With this extensive medical and legal knowledge, Sarah routinely lectures physicians, health care professionals and risk managers on malpractice and liability risk avoidance issues. Sarah received her Bachelor of Arts from Rice University in Houston, Texas and her Juris Doctorate from the University of Miami School of Law. She is also a member of the Florida Bar.
At the University of Miami, she served as President of the Moot Court Board and received honorary membership in The Society of the Bar and Gavel and the Order of Barristers. Sarah was honored by the University of Miami Forum for Women and the law as "A Woman Who Makes a Difference." Following her law school education, Sarah practiced with two large Miami defense law firms: Kubicki Draper, PA and McGrane & Nosich, PA. In 2008, Sarah was named as one of the state's Legal Leaders by her peers in Florida Trend magazine.
Since opening Sarah Steinbaum, PA, Ms. Steinbaum has represented various clients against physicians, hospitals, and insurance companies as well as continuing to defend physicians, nursing homes, medical clinics and other healthcare providers. Ms. Steinbaum has also persisted in her contributions to the legal community and the Miami-Dade County area by participating in programs such as Miami-Dade County Public School Legal Magnet, Miami-Dade County One Community One Goal program, the Miami-Dade County Court's Guardian Ad Litem program, the Florida Bar Grievance Committee, the Florida Bar Fee Dispute Committee, and is an active member in the Florida Association for Women Lawyers. Sarah is fluent in Spanish and conversation in Italian.
For the past several years, Sarah Steinbaum has served as an Adjunct Professor at the University of Miami teaching litigation skills and trial advocacy to second and third year law students.
---